Barisons Dance Band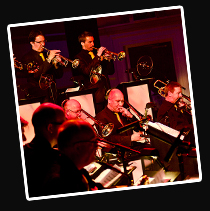 Demand for the melodious sounds produced by the original Dance Bands remains very strong.
Barisons Dance Band plays the entire strict tempo dance numbers needed for an ideal dance event.

Tempos are set to encourage even the most timid of dancers.

A collection of Waltzes, Foxtrot's and Quickstep offer the ultimate in sophistication.

The original sound – but with today's musicians!

Barisons Dance Band is the ideal choice for any dinner dance event.